September 27, 2021 Caleb King
What is Remote Document Review?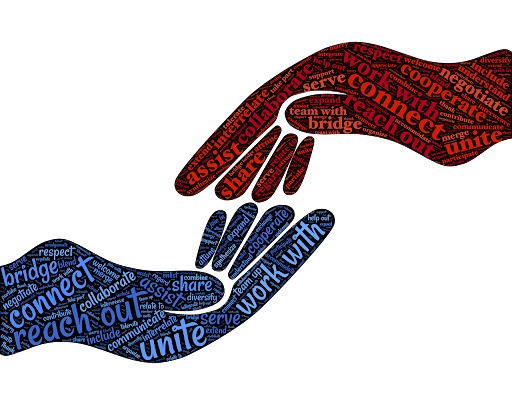 In the realm of legal proceedings, document review is a process whereby each party to a case sorts through and analyzes relevant case-specific data and documents. Documents deemed too sensitive or privileged will not be allowed to be produced. But that sorting process requires a document review of its own.
What Is e-Discovery?
Before a trial begins, a formal legal discovery process occurs where attorneys exchange information between the parties consisting of documents, books, records, and evidence to be presented at trial.
This is meant to establish an even playing field where no party will be unaware of what the opposing counsel plans to put forward. All of this documented information may be obtained by subpoena or requests for production and must first be collected, sorted, and reviewed.
Requests for the production of relevant documents from an opposing party can include a wide range of documentation, including medical records, insurance policies, internal product evaluations, testing, receipts, records of repair, accounting, and investigations. The discovery process can take several weeks, months, or even years if a long complex case is involved.
Process of e-Discovery
When it comes to e-discovery and the process of reviewing electronically stored information (ESI), the parties involved in a legal case must do the following with the ESI:
Identify
Preserve
Collect
Process
Review
Analyze
Exchange
Produce
Electronic discovery solutions automate and expedite the electronic discovery process, ‌making the production and examination of huge amounts of digital data manageable during the discovery process in litigation or other investigative procedures.
A more familiar form of the discovery process may be one where hefty boxes and huge reams of paper have to painstakingly be sifted through by attorneys and reviewed individually by hand.
Now, with e-discovery, huge sums of data can be scrutinized with incredible accuracy and speed. This has revolutionized the discovery process and makes it financially feasible to hire outside document review attorneys to handle large requests for production.
The Evolution of Email
Email first emerged as the preferred form of electronic correspondence because it was simple, easy, direct, and clearly indicated senders and recipients. As email began to be incorporated into discovery, it was viewed essentially as an electronic version of a letter. If necessary, the email correspondence of certain parties could be placed on hold to remain unchanged.
Email chains serve as written conversations and allow for scrolling through the history of a message to gain context. Because of those characteristics, discovery surrounding email documents is easier to manage. Emails that include keywords are relevant, and those that do not trigger keywords are most likely unrelated.
The Evolution of e-Discovery
Electronic discovery refers to any process where electronic data is accessed with the intent of using the data as evidence in a civil or criminal proceeding. E-discovery solutions can expedite the process by making massive quantities of digital data readily accessible with the type of speed and accuracy previously unavailable during discovery.
As email became more prevalent and electronic communication continued to develop, law firms were forced to consider what they could do about other forms of electronic communication, like chats, text messages, attachments, reactions, emojis, and other data. What would be discoverable?
Multiple people using document planning platforms, communication tools, or mobile applications make it more difficult to gather relevant threads of information and data. Employees have work conversations on a regular basis and these collaborative discussions are often crucial to litigation. What if there's proof of knowledge about faulty equipment, workplace discrimination, or exploited online security? That data is clearly discoverable.
The Progression of e-Discovery
Digital data in general is extremely well-suited to the scope of a discovery investigation. This means fewer billable hours and happier clients overall.
Dealing with COVID-19, both pre and post-pandemic, virtual document review and e-discovery has evolved from a tangential service to a pronounced and fixed approach to handling large volumes of data. The future of document review will be affected by these new revelatory procedures as e-discovery continues to take hold in the legal community as the most effective method of dealing with subpoenas and requests for the production of digital documentation.
In addition to litigation, e-discovery can be used in other investigative proceedings, as well as FOIA requests for information
Staffing Changes Related to e-Discovery
The advantages to the new remote staffing norm for document review projects far outweigh any inconvenience or difficulties in monitoring the information. A more extensive pool of document reviewers can be pulled without geographic constraints or attention to time zone considerations.
Moreover, a larger talent pool for foreign language document review suddenly becomes available. Other limiting criteria disappear as well with the hiring of a virtual document review staff. In-person management and office space are no longer limiting considerations.
Technology Related to e-Discovery
Technological changes have given rise to the proliferation of video conferencing, collaboration software, and other remote methods of interfacing with colleagues and opposing parties using cloud-based communication methods.
Technology has created a norm in a field that was not easily seen as adaptable to remote services. Now, technology provides solutions for safe, simple, and secure document review.
The continued implementation of remote document review and e-discovery will continue to be a focal point for law firms, investigative services, and governmental agencies.
These new technological approaches have given rise to an electronic discovery reference model, or EDRM, that provides a framework outlining the standards for the discovery and recovery of digital data. More than anything else, the development of EDRM signals the continued presence of e-discovery methods.
Trends in e-Discovery
The speed and automation of e-discovery solutions have had an enormous impact on the landscape of the legal environment. Trends that began during the pandemic, such as remote interviewing, hiring, and managing, will continue into the future because the implementation of e-discovery methods has introduced these cost-saving measures.
Some other trends primarily involve security measures and include items such as:
Importance of security within e-discovery parameters.
Collaboration with partners during e-discovery.
Developing trust with legal e-discovery management companies like Managed Review.
What To Look For in e-Discovery Services
The most essential factor when seeking out e-discovery services has to do with the security of the measures achieved by each company. Some of the factors to consider are:
The use of multi-factor authentication to log in.
The elimination of cybersecurity vulnerabilities.
The prevention of unauthorized access to confidential information.
The ability to limit access to certain IP addresses and countries of origin.
Learn More About Managed Review
The COVID-19 pandemic increased the demand for collaborative technology to efficiently bring colleagues and opposing parties together during the virtual document review, or e-discovery, process. Advancements in cloud computing and the convenience of hiring teams of attorneys who can review and sort massive quantities of digital e-discovery have created a trend that will continue far into the future.
Managed Review is a national managed review company leveraging technology to enable a full-service solution for any and all of your document review and e-discovery needs. Contact us today.