August 14, 2021 Caleb King
What is Managed Review?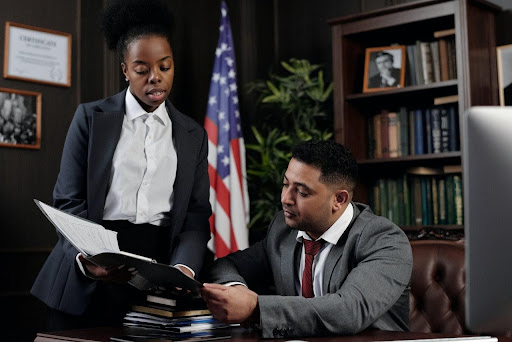 Since the early 2000s, as industries and workplaces have become increasingly digital, and now increasingly cloud-based, the growth in data volumes, the diversity in the sources of that data (e.g. mobile, social media, collaboration tools like Team), and volume of data stored have grown astronomically. This has led to an explosion in the sheer number of documents subject to review in litigation, regulatory, and compliance document reviews This has caused a corresponding rise in costs associated with document review, which, in turn, has pushed many law firms and companies to seek alternative methods and strategies to review and produce data efficiently and cost effectively. These new review processes can not only increase efficiency, but at the same time also reduce risk and improve the defensibility of the document review overall.
Traditionally, companies and law firms hired lawyers or law firms to look through documents in a manual, linear review model.. This was a time-consuming process that often took months, if not years, to complete. It also involved undue risk due to its reliance on solely human review, and the potential for human error in a universe of millions of documents However, with the rise of new technologies: advanced analytics, machine learning and artificial intelligence (AI) review tools many — if not most — companies and law firms have started partnering with managed review companies to ensure that document review is structured so that document reviews can be executed to ensure the highest quality and lowest cost. Managed review companies are an attractive choice precisely because they have specialized experience with document review matter management and have expertise in the newest, most advanced review technologies (Technology Assisted Review (TAR), Continuous Active Learning (CAL), and advanced analytics) that a law firm or lawyers traditionally do not.
Read on to learn more about how a managed review works and the benefits of using e-discovery.
How a Managed Review Works
How a Managed Review Begins
A managed document review begins once the managed review company has received and analyzed all of the electronically stored information (ESI) for the investigation or lawsuit. Target keywords will be identified, tested, and revised to identify potentially relevant documents, all of which will be gathered, extracted, and placed into an online database.
The managed review company will then analyze the data and separate irrelevant e-mails and documents, like spam and personal photos, from those that are potentially relevant.
The potentially relevant documents are then uploaded into a secure, cloud-based, e-discovery platform, like Relativity or NUIX Discover, which will be accessible to the legal team. In a managed review, the legal team consists of contract attorneys who are hand-picked based on their qualifications and experience. Unlike law firm attorneys they work only on your matter for the duration of the project, they are not distracted by other matters or tasks. Like traditional review attorneys, managed review contract attorneys are responsible for coding the documents for their relevance to the legal issues at hand. Instead of reviewing hard copy documents manually, they use the e-discovery platform to code documents.
The Role of Project Managers
Once all of the potentially relevant documents are uploaded to the e-discovery platform, the project manager will set up tags, which are flags that the contract attorneys will use to categorize the documents. The project manager will work with the contract attorneys to make sure they understand how to classify and review documents according to specifications.
As the overseer of everyday processes for the document review project, the project manager will also be responsible for:
Designing workflows to leverage advanced technologies, e.g. CAL, to optimize review efficacy and minimize risk.
Communicating with the attorneys to make sure they are on the right track.
Running quality control checks.
Reporting on review metrics and reviewer productivity to ensure that not only it the review coding accurate but that review is cost efficient and each discovery dollar is well spent
Communicating substantive questions from reviewers to the case team and responses and coding updates to the review team
Collaborating with the software platform vendor to make sure the technology is working the way it should.
The Imporance of Quality Control
One of the most important tasks assigned to the project manager is quality control. To make sure that the contract attorneys are classifying the documents according to the established protocol, they will:
Run searches for privileged documents, ensure privilege data is not produced.
Identify keywords and perform searches based on these keywords to see if documents were misclassified.
Use advance review tool to ensure duplicate or near duplicate document were constantly coded
Revisit documents that have already been reviewed to verify if they coded correctly.
Identify issues and provide corrective coaching and additional training to review team early in the process so that any misunderstanding regarding legal nuances is remedied in real time.
Create new tags or flags based on the established protocol so contract attorneys can categorize documents while case-building. Identify significant or key documents earlier in process so they can be elevated to the senior case tea earlier
Make sure reviewers were able to accurately track and redact privileged information before a document is produced for the opposing side.
Project managers will run quality control checks during the project and after the project's completed. This ensures that the reviewers are performing according to the protocol and that the final results are accurate.
Benefits of Managed Review
One of the reasons why so many companies prefer managed review over traditional document review is because of the many benefits digitized managed review provides. Since the entire review is conducted through an online platform, project managers can:
Specialized experience with deploying cutting-edge technologies and advanced workflows to ensure the review is highly accurate, fully defensible, and cost efficient.
Identifying "key" documents, as well as patterns in documents, earlier to gain a deeper understanding of the issues underlying the case. This can help the document review team get a better understanding of what the company hiring them wants to achieve, and what the desired outcome may look like.
Document review may reveal patterns in the existing data that suggest changing the course of action — like reaching a faster settlement, for example, rather than going for a more aggressive approach — may lead to a better result.
Experience with specialized tools such as Native File redaction tools that reduce the cost of the most costly portions of the document review process, e.g. PII/HIPAA redactions
Tag documents to ensure consistency. Consistency is vital for any review project. With e-discovery platforms, like Relativity, project managers and reviewers have access to tags and labels that they can apply to documents to separate irrelevant documents from relevant documents and privileged documents from documents that aren't privileged.
There are also descriptive tags that can be used to mark documents that fit under certain categories. This will also help the team to build a better, more conclusive case strategy.
Efficiency and Accuracy. Project managers can also use the platform to analyze how many documents need to be classified and set expectations on how many documents each reviewer should look at throughout the day or during a given time. The Project Manager can also monitor the accuracy of individual reviewers by analysing the number/percentage of that reviewer's documents which need to be updated during the QC process. This allows the Managed Review Project Manager to develop a score for each review (rate of review discounted by any errors) which allows the Managed Review company to select and retain the best reviewers on a given project, and to use them again on future projects.
Quality control. As discussed above, quality control plays a large role in managed review. Unlike traditional review, managed review uses sophisticated, e-discovery platforms, which come equipped with quality control measures that allow project managers to verify the accuracy of other reviewers by sampling different categories, reviewing one document for every 20 marked "irrelevant," and searching for overlooked keywords.
Collaboration. Managed review makes collaboration much easier because project managers can use e-discovery platforms to generate reports and statistics that can help enormously with planning and budgeting. This will enable the review team and the company or law firm to be on the same page regarding the document review project.
Learn More About Managed Review
We at Managed Review can help your company's legal department or law firm tackle projects of any budget, size, and timetable. We provide e-discovery solutions, legal staffing, project management, and more.
Please reach out to us for more information