December 13, 2021 Caleb King
Managed Review Staffing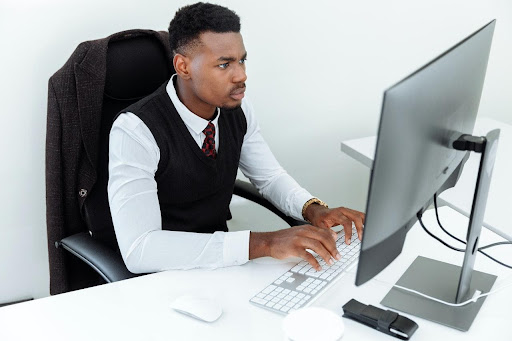 As the volume of documents for litigation increases, there has been a corresponding rise in demand for managed document review services. Also known as managed review, managed document review is when a vendor or outside company manages a document review project on behalf of a party.
In contrast to traditional or manual document review, managed document review companies staff seasoned review professionals and use cutting-edge technology and to develop a strategy for your document review project. At Managed Review, we create, deploy, and redeploy document review lawyers to review your protocols and documents while giving you full transparency throughout the process.
Read on to learn more about how Managed Review can help you with your document review projects. By the end of this article, you'll learn how our document review staffing model works and how we accommodate all project needs via remote document review.
Our Just-in-Time Staffing Model
At Managed Review, we seek to deploy the best reviewers for your projects as effectively and efficiently as possible while giving you full transparency.
That's why we offer just-in-time managed review staffing. Using a real-time, automated software, we vet, verify, extend and accept offers, and hire legal professionals who are the best fit for your project.
Whether you need a small, specialized team or a bigger, more generalized team, we will assemble and deploy top-notch legal talent as quickly as possible, anywhere in the US.
Whether you need five reviewers or five hundred, we analyze all staffing needs on an individual project level, allowing us to meet the needs of any project type (i.e., foreign language, privilege review, data breach, investigations and subpoenas, etc.). Our software cuts out the need for a middleman. We operate like a job board, hand-picking pre-screened, pre-qualified legal professionals to work on your project.
Unlike traditional agencies, we use a mobile app to facilitate the hiring process, so our communication with legal professionals, team leads, and project managers is quick and easy. All relevant information is instantly communicated and offers can be sent and confirmed within seconds.
Our Talent Pool
Our large team of document review professionals are all qualified to practice law in the US and possess a broad range of specialties and qualifications to ensure optimal review accuracy and quality. For instance, if you need foreign language document review, we can pick out a team for you that has the required legal credentials and qualifications in addition to fluency in the languages needed for review. We have an active database of more than 1900 lawyers with fluency in more than 100 languages.
Besides document review lawyers, we have a bevy of team leads and project managers to help you with the eDiscovery process. Our veteran project managers will coordinate, report, plan, and supervise every stage of your project to ensure quality and promptness. To assist with managing the eDiscovery process, our team leads are also available to manage day-to-day interaction with document review lawyers and make sure that the reviewers are meeting your goals and deadlines.
Our Remote Work Model
Traditionally, document review was done in physical centers and involved hard copies of contracts and other documents. Setting up these spaces and printing out all the documents often took up more time, energy, and money than needed, leading to delays, disorganization, and other unnecessary barriers to getting the job done.
While we still provide on-site review, we've started to focus more on our remote work to stay on the cutting edge of the field. By leveraging leading technological solutions, our seasoned team leads and expert project managers will improve your results while minimizing your review spend. All of our software employs strict security protocols and encryption, so you can rest assured that your data will be well-protected during the document review process.
‌Experience the Managed Review Difference
Managed Review is a customer-oriented managed review company that uses state-of-the-art technology to give you a full-service solution for your document review needs.
We offer secure cloud-based review in remote centers and a transparent, just-in-time staffing model that allows us to create and deploy the best team for your project. With over 1900 document review lawyers in our active database, we can assemble the best team for your project with unparalleled ease and speed.
‌Contact us today to learn more about how we can help you. We can empower your legal department or law firm to take on projects of any budget, schedule, or size.