September 3, 2021 Caleb King
Foreign Language Document Review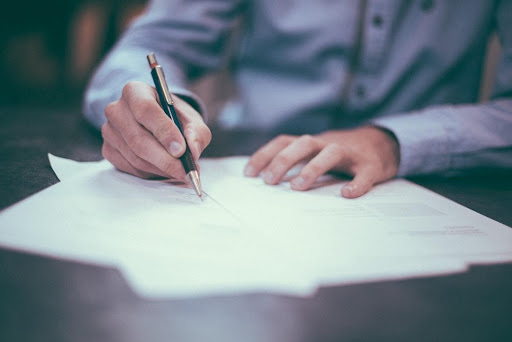 In an increasingly connected global marketplace, law firms are finding themselves in need of foreign language document review. Many products have foreign language patents. A number of companies do business with other companies operating in different countries. E-discovery makes it easier for firms to source this information, and the market for this service continues to grow.
In these and many more instances, relevant case files aren't likely to be written in English. Whether they're building a case for an international business or working with clients for whom English is a second language, having staffing capabilities to handle this important task is critical.
Foreign Language Document Review Staffing Requirements
From researching case law to prepping filing materials, most law firms likely have a need for foreign language document review. It is not enough to be fluent in a foreign language or even a native speaker, people reviewing and translating these documents also need to be well-versed in the law.
Each language from French to Arabic has its own legal terminology that takes skill to interpret. When choosing a foreign language document reviewer, a firm can evaluate who is using ALTA scales for speaking levels and who is not.
ALTA offers testing consistent with the Interagency Language Roundtable (ILR) used by the U.S. Government, and its test scores are a reliable method for determining fluency.
These tests are available for speaking and writing performance, and scales range from 1-12+ with 1 being no ability to speak a foreign language. If a firm decides to use ALTA scores, they should also consider a reviewer's experience and capabilities reviewing documents in English. This allows them to determine a baseline for the reviewer's skill level overall.
Another indicator of document review proficiency is previous experience. Noting how much previous experience a reviewer has with foreign language document review provides a good picture of how they will perform with documents for a particular case.
Setting Pay Rates for Document Reviewers
‌The pay rate for document review varies widely based on factors including experience, language proficiency, and the abundance of reviewers that are fluent in a certain language. A less prevalent language in the firm's area could warrant a higher rate.
Even if the language in question is spoken by an abundant population worldwide, it may be so in demand that reviewers are overloaded and don't have the bandwidth to handle multiple projects. Mandarin document review is currently in high demand, so these document reviewers can typically charge more than those who only specialize in English language documents. More complicated languages are usually more difficult to review, which also warrants a higher pay rate.
In some cases, the firm may need to hire barred attorneys, while other documents can be reviewed by non-barred professionals with experience. A firm will need to budget more for reviews in which a barred attorney is required.
The Review Process
The first step in the process is to determine overall goals for the review. If the documents in question are being used for a deposition, the reviewer will likely focus differently than if it is for finding precedent or responding to a patent infringement suit.
Next, determine whether multiple reviewers will be needed and the desired level of proficiency. If there are many documents to review and a high level of detail is necessary, a firm might need more than one reviewer. If the workload can be broken into multiple levels, including administrative review, attorney review, or quality control, more reviewers could be necessary, but they don't need to have the same skill level.
When the overall goals are set and the size of the team is determined, then a firm should determine what information the reviewers need to capture during the review process. The overall goal for the review process will serve as the basis for how each document is reviewed as well as the custom fields that need to be set up in the system for reviewers to input data.
Once all of this is complete, a firm can hire the review team and begin the review process.
‌Get Help With Foreign Language Document Reviews
‌Be it Spanish, Arabic, Korean, or any other language, outsourcing foreign language document review can save a firm time and money, because they can look for skilled reviewers who will accurately review a document and meet their goals.
‌If your firm is in need of foreign language reviewers, Managed Review has access to an abundance of remote document review specialists with fluency in more than 100 languages. Our talent pool incudes professionals with the legal experience and qualifications to review documents within a set deadline obtaining information that is accurate and relevant to your case.
‌ Contact us today for your foreign language document review needs.